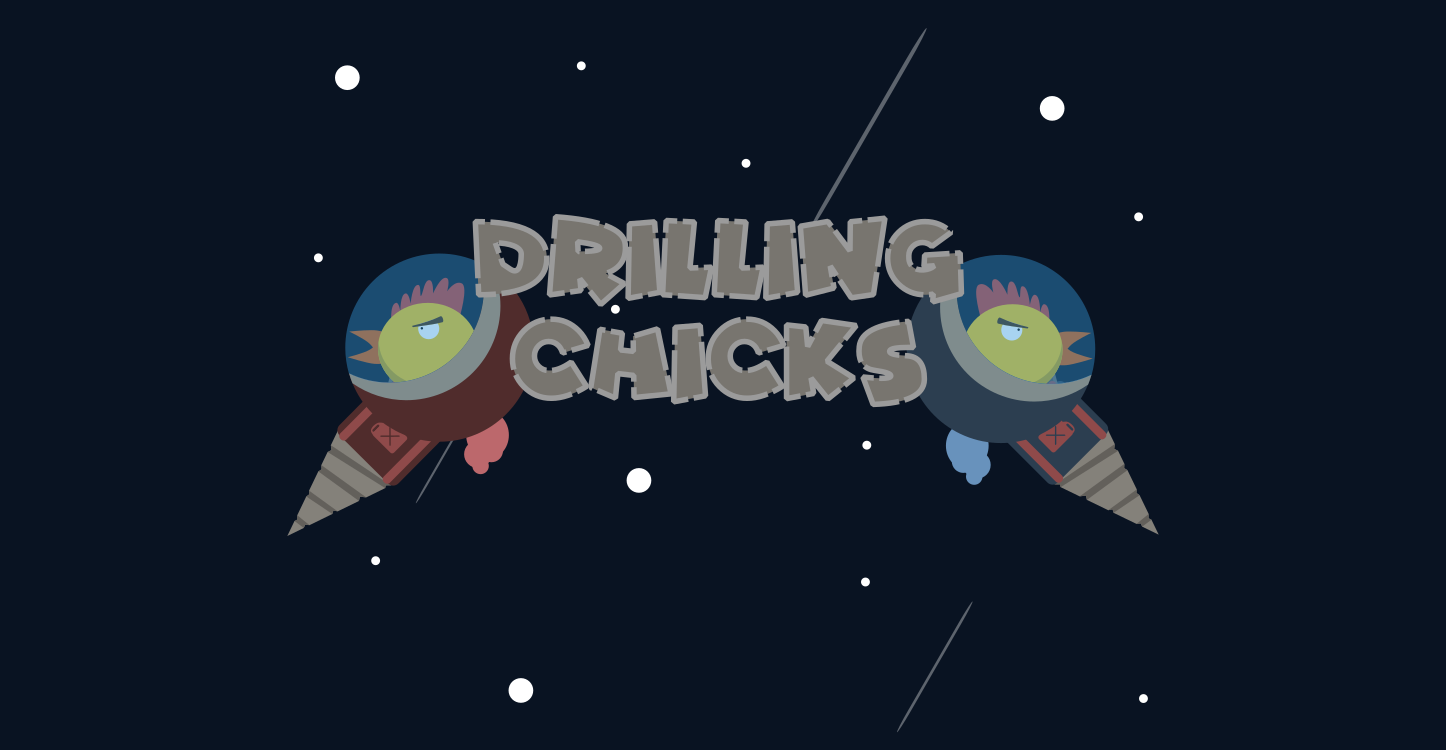 Drilling Chicks
A downloadable game for Windows
Drilling Chicks is a 2-4 local multiplayer game about chicks trying to mine fuel for their spaceship, before their fuel tank runs dry!
This game was made as part of the GameHub Denmark GameJam, and was the winning game.
Made By:

Mikkel Bruun Nielsen
Søren Bach Nielsen
Special Thanks:
Peter Witt (name)
Install instructions
* Unzip

* Run "DrillingChicks_FINAL.exe"
Game is meant to be played with controllers.